Fourth Annual Gala Dinner
Friday, October 27, 2017
Scott and Kimberly Hahn extend a warm invitation to you on behalf of the St. Paul Center for Biblical Theology. Please join our staff, trustees, and close friends for an evening of celebration on October 27, 2017 at the LeMont Restaurant in Pittsburgh, Pennsylvania for our Fourth Annual Gala Dinner.
LeMont is perched atop one of Pittsburgh's most majestic bluffs, overlooking the beautiful Pittsburgh city skyline where the three rivers come together.
At this year's gala, the St. Paul Center will honor Dr. Brant Pitre with the Letter & Spirit award for his impressive contributions to Catholic scholarship.  We will also be looking ahead to the Center's ambitious future plans.  The evening will include a cocktail hour, dinner, and keynote address by our Founder and President Dr. Scott Hahn.  For sponsorship information or to sponsor the Gala click here for levels and contact information.
On Saturday the St. Paul Center will host a pilgrimage of sacred Pittsburgh including a visit to St. Anthony's Reliquary, the largest collection of relics outside of the Vatican, St. Stanislaus Church which was visited by St. John Paul II, and St. Patrick's Church which houses a replica of the Holy Stairs.  Lunch will be as group at location TBD.  Cost (not including lunch) will be $50 and can be purchased as a package with the Gala Dinner Tickets.  Final schedule will be on the website as soon as it is finalized.
We hope that you can join us for this special evening at the majestic LeMont Restaurant in Pittsburgh. For more information, please contact Jonathan McGovern at jonathanmcgovern@stpaulcenter.com or by calling 740-264-9535, ext. 20.
Gala Details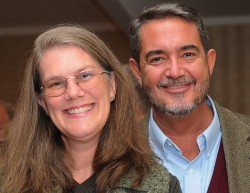 Date:
Friday, October 27, 2017
Venue:
LeMont Restaurant 
Pittsburgh's only Five-Star Award Winning Restaurant with a spectacular view of Downtown Pittsburgh from atop Mt. Washington.
Semi-formal attire.
For sponsorship information please click here
Individual Ticket for $150 Includes:
Valet parking at LeMont
Cocktail reception (6:00 pm)
Dinner and Keynote Address by Scott Hahn
Advance briefing on the future plans of St. Paul Center along with invitation for support
Book signing with Scott & Kimberly Hahn
For more information Call Jonathan McGovern at the St. Paul Center at 740.264.9535 ext. 20 or email at jonathanmcgovern@stpaulcenter.com
There is a discounted block of rooms available to dinner guests at the Sheraton Hotel in Station Square. To obtain your discount, mention the St. Paul Center Gala while making your reservation. Discount expires on To make a hotel reservation call 1-800-325-3535.
---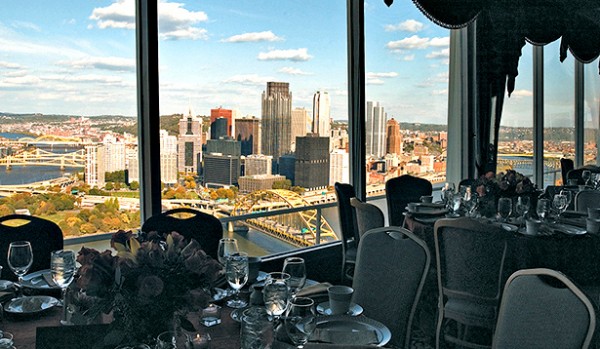 View From LeMont Restaurant
Register
 LeMont Restaurant, Pittsburgh, PA
 Friday, October 27, 2017
If you are unable to attend the event, but would like to support our mission and receive a free copy of Dr. Hahn's keynote address, 
click here
.